Ridley, Chuff, Kosierowski & Scanlon, P.C. is a boutique law firm that was created in 2007 by three friends who returned to Northeastern Pennsylvania after pursuing other career paths in law, business and government. We bring a wide variety of legal disciplines and experiences to provide cost efficient and effective legal representation to our clients. Our team's varied experiences range from serving as a Congressional Aide for a ranking Republican on the Appropriations Committee in the U.S. House of Representatives in the Congressman's District Office in Scranton, Pennsylvania; a tax consultant and lawyer at Arthur Anderson, LLP in Philadelphia, Pennsylvania; a lawyer who represented an international engineering firm on the City of Boston's $14 billion dollar Big Dig project during his time at Burns & Levinson, LLP in Boston, Massachusetts; a Vietnam War Veteran and a 1958 graduate of the United States Naval Academy. Upon our return to Northeastern Pennsylvania, we set out to create a law firm dedicated to providing a personal approach to the representation of our clients. We are devoted to each client and due to our small size, we are able to provide competitive rates without compromising our aggressive and goal-oriented approach to the practice of law. We have a solid track record of success in resolving legal disputes throughout Northeastern and Central Pennsylvania. Our attorneys and staff are deeply committed to community service. We serve on the boards of local nonprofit and professional organizations as well as our local Rotary International Clubs. We also support our community through numerous hours of volunteer work and the sponsorship of many service projects throughout each calendar year.
A founding partner of the firm with over 20 years of experience, David focuses his practice primarily in the areas of residential and commercial real estate transactions, bankruptcy, landlord and tenant matters, and counseling small business and corporate clients.  After graduating from the University of Scranton in 1985 (B.S. Public Administration), David began his career as Staff Assistant to Congressman Joseph M. McDade (R-PA). 
David then worked for six years as an Account Representative for The Prudential Asset Management Company (now, Prudential Investments) and as a Sales Representative for The Prudential before pursuing his law degree in 1994. After law school, David served as law clerk for the Honorable Trish Corbett, Court of Common Pleas, Lackawanna County.

David, his wife Gemma and daughter Mary reside in Clarks Summit, Pennsylvania.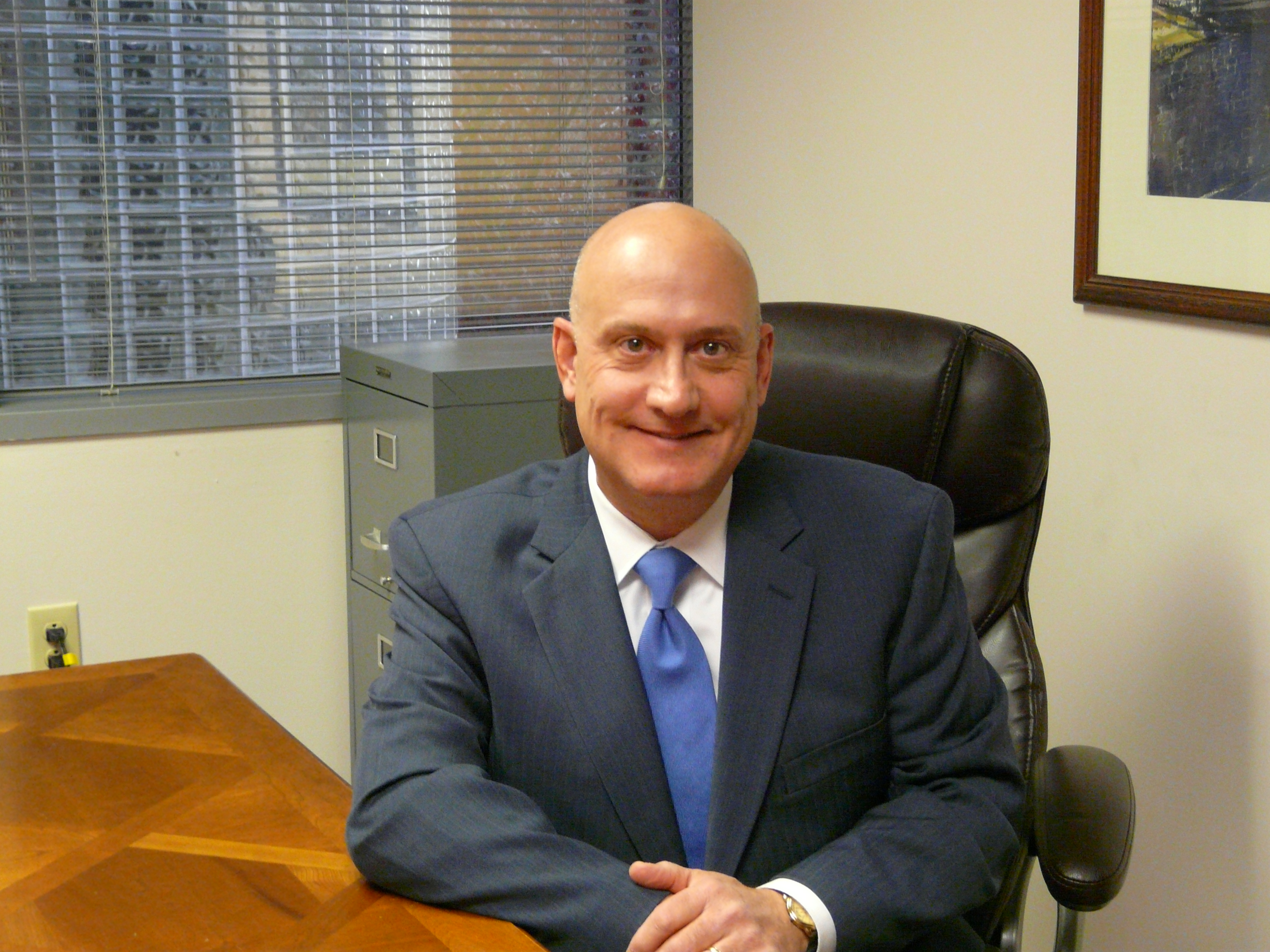 Joe graduated from Scranton Preparatory High School in 1990. Joe attended Villanova University where he graduated Cum Laude with a degree in accounting from the Villanova School of Business. Joe later received his Juris Doctor in 1997 and Masters of Law in Taxation (LLM) in 2000 from the Villanova University School of Law. During law school, Joe worked as a law clerk for the law firm of Harris & Silverman, LP (In-House Counsel of CIGNA Corporation).
Upon graduation from law school in 1997, Joe worked as a tax consultant for the accounting firm of Arthur Anderson, LLP in Philadelphia. In 2001, Joe came back to northeastern Pennsylvania and began working in the private practice. Joe's practice is focused on estate planning & administration, trust administration and business succession planning. Joe assists both individual and corporate clients in various federal, state and local tax issues.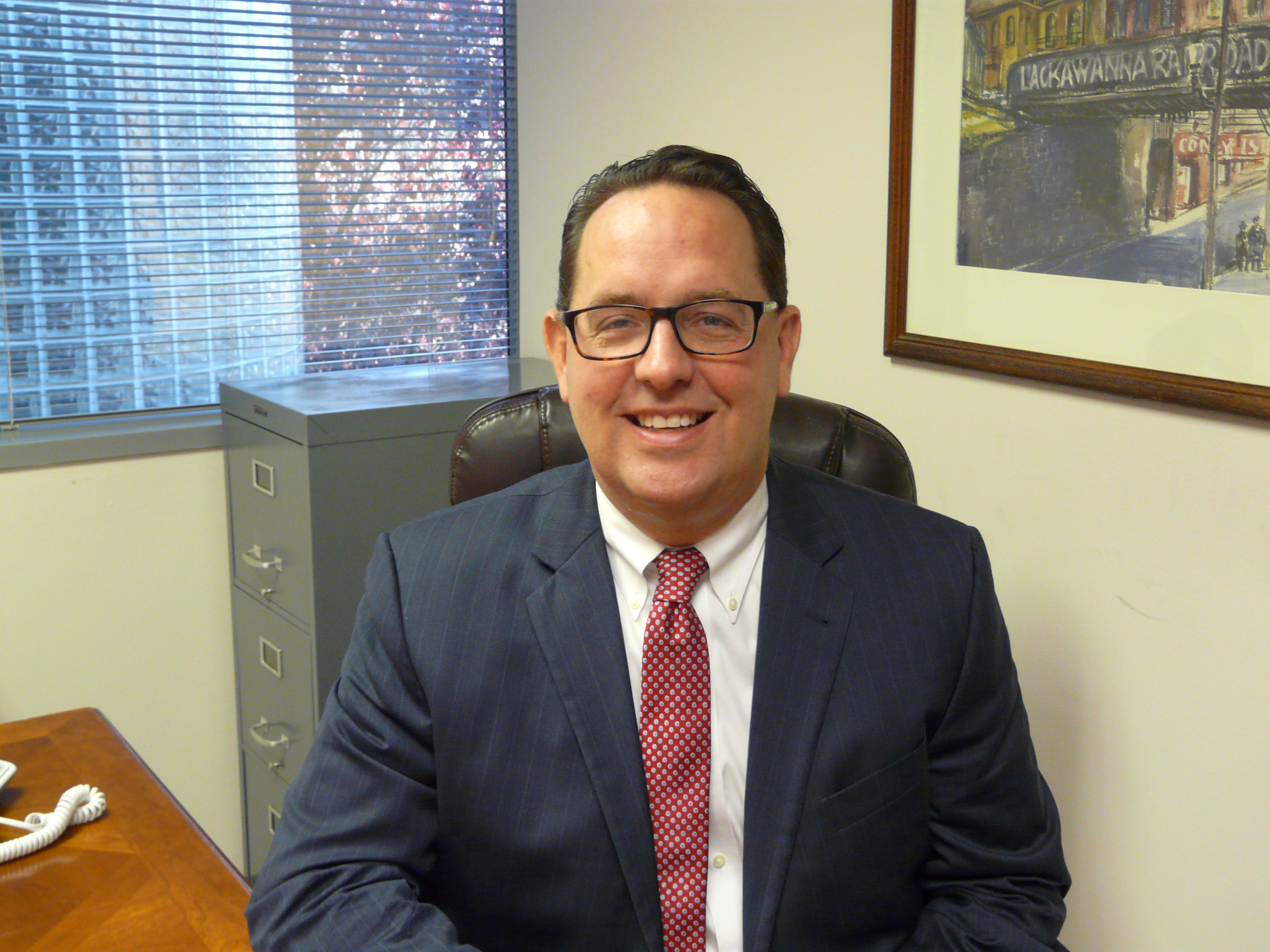 In November of 2007, Joe opened his own practice with his partner, Attorney David F. Chuff. The Chuff & Kosierowski, P.C. law firm has offices in Clarks Summit and Milford, Pennsylvania and has grown to become Ridley, Chuff, Kosierowski & Scanlon, P.C. which assists individuals and corporate entities with estate planning and administration, various tax issues, residential and commercial real estate property transactions, land and zoning issues, municipal law, and civil litigation.
Joe is a member of the Milford Matamoras Rotary Club where he served as president and treasurer. Joe also volunteered as a coach for the Abington Little League and Green Ridge Basketball League. Attorney Kosierowski currently resides in Waverly, Pennsylvania with his wife, Bridget, and his four children, Jacob, Maggie, Anna and Noah.
Bar Admission & Experience
Jim Scanlon is a partner and seasoned litigator with 22 years of trial experience. Jim represents businesses and corporations in disputes involving shareholders, corporate governance issues, breach of contract, and breach of fiduciary duty claims. Jim assists clients in navigating public procurement, contracting, and the acquisition of government licenses and permits at both the state and federal levels. In addition, a significant portion of Jim's practice is devoted to representing municipalities and public officials in the defense of civil rights claims in various United States federal district courts. Jim also represents individuals in personal injury actions and defends professional liability claims.

Jim also serves as the General Counsel of Keystone College, a non-profit four (4) year college located in LaPlume Township, Pennsylvania.  In this capacity, Jim provides legal and policy advice to the College's President, Provost, senior administrators, and the Board of Trustees.  In collaboration with Offices of the President and Provost, Jim represents Keystone College and coordinates activities with various accreditation and governmental agencies at the local, state, and federal levels and oversees the operations of the College's Human Resources Department.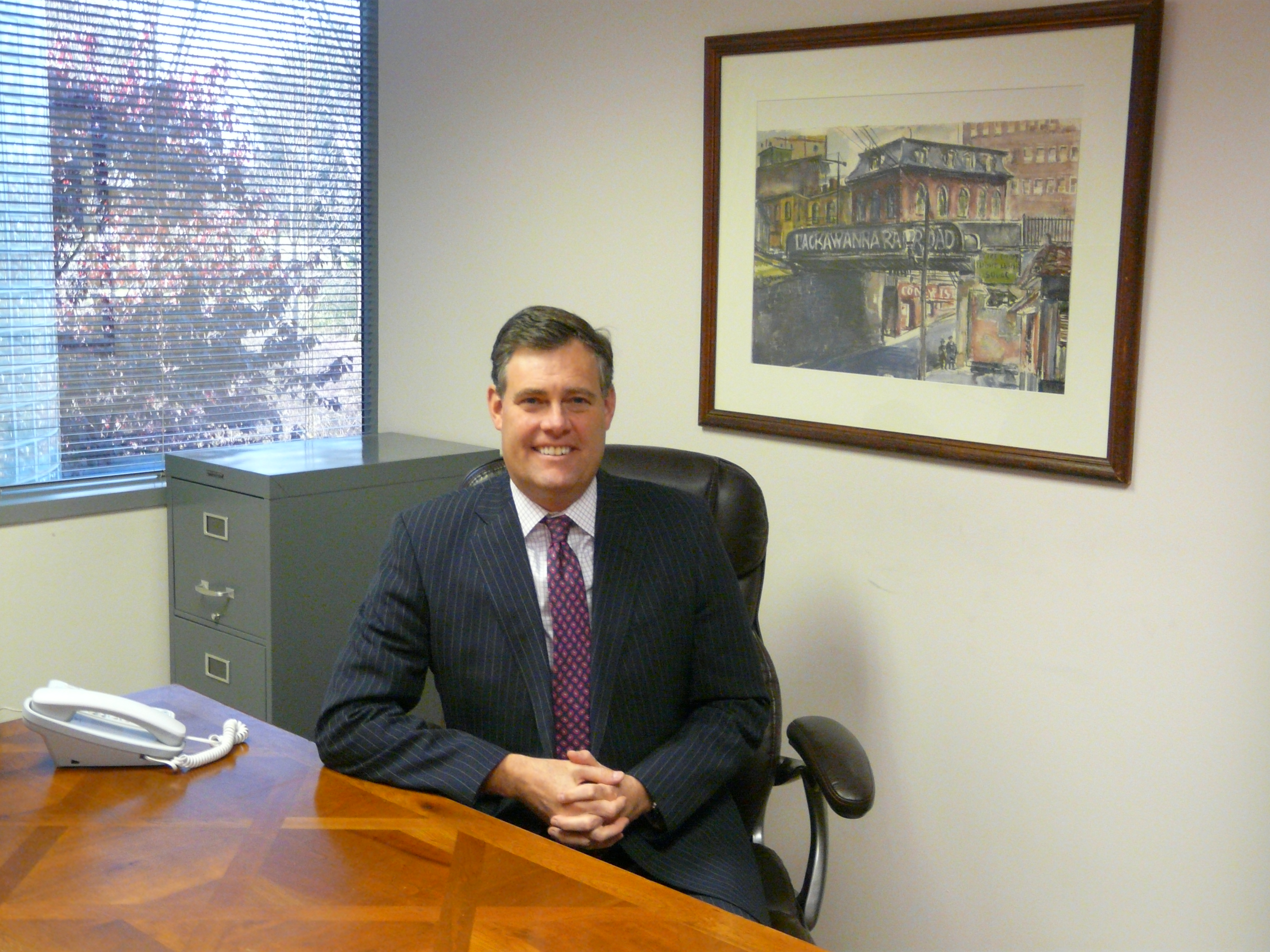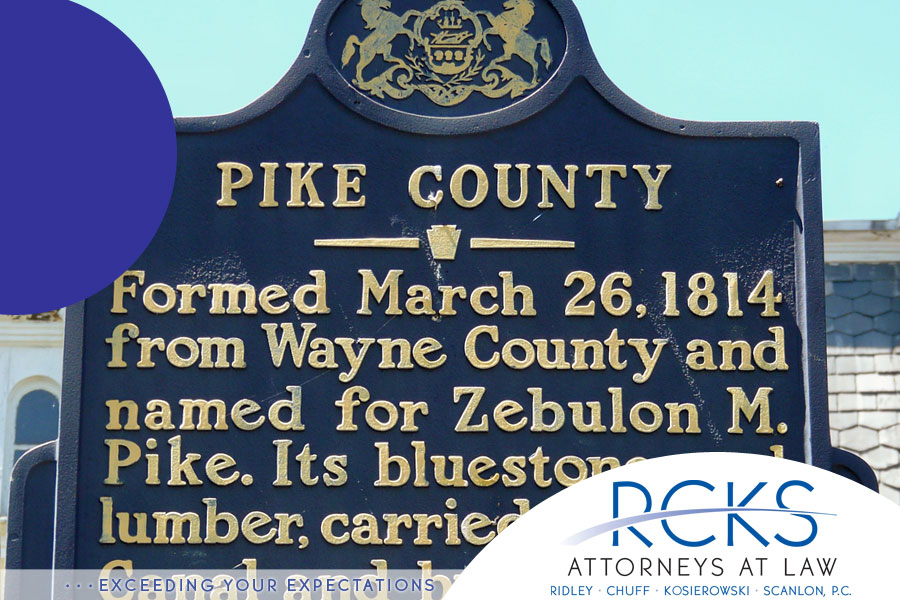 In 2014, Jim was selected to become a Fellow of the Litigation Counsel of America, a Trial Lawyer Honorary Society composed of less than one-half of one percent of American lawyers.  He is also AV Peer Review Rated (Preeminent) by Martindale-Hubbell.  Jim is admitted to practice in the Commonwealths of Pennsylvania and Massachusetts, the United States District Courts for the Eastern and Middle Districts of Pennsylvania, and the United States Third Circuit Court of Appeals.  Subsequent to his graduation from the Boston University School of Law, Jim served as a law clerk to the Honorable Richard P. Conaboy, United States District Court for the Middle District of Pennsylvania and Chairman of the United States Sentencing Commission.
Jim serves as the Solicitor for Milford Borough, Pennsylvania and is a member of the National Association of College and University Attorneys and the American and Lackawanna County Bar Associations.  Jim enjoys coaching his children's youth baseball teams and is an active member of the Milford/Matamoras Rotary Club, in addition to the Lackawanna County Pro Bono legal service. 
Prior to returning to Northeastern Pennsylvania, Jim worked for a top tiered law firm in Boston, Massachusetts. He earned a Bachelor of Arts degree in Political Science from Villanova University in 1992 and juris doctorate from the Boston University School of Law in 1996.
Jim and his wife, Vicky, are the proud parents of their two children and reside in Dunmore, Pennsylvania.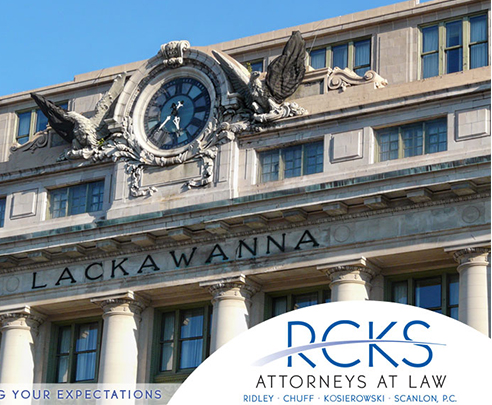 Arthur K. Ridley, Of Counsel
Art Ridley serves as Counsel to the firm and brings 48 years of legal experience used to counsel clients through a multitude of legal issues. A well-respected member of the Pike County philanthropic community and the Pike County Bar Association, Art and his wife, Jane, are devoted to serving others in need and dedicate numerous hours to this endeavor.
Art is a 1958 graduate of the United States Naval Academy, Annapolis, MD and served as a Commander if his Unit Detachment in South Vietnam during the Vietnam war.
Attorney Ridley is a member of the Milford Matamoras Rotary Club and resides in Milford with his wife.